Career Discovery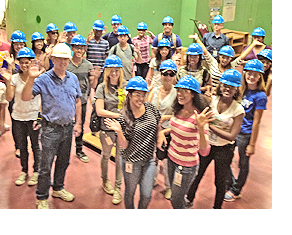 As the demands for energy and water increase, so does the need for bright and talented people to help us shape the future of energy. Demands change, technology evolves, and we need people who can think innovatively about energy generation water usage and meeting future energy and water demands.
Challenges like these also have implications far beyond our region, so by working to deliver renewable energy, conserving water and creating more efficiency and strengthening our infrastructure, you can have a global impact.
From traditional lineworker and plant operations to chemical, civil, and mechanical engineering, as well as professional opportunities in project management and communication, there are a broad range of opportunities for every talent and passion.